Nyracord® Floor Saver

Close-up view showing texture

Recycled rubber

Made in North America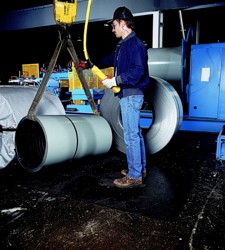 This one will floor you. That's because its Nyracord construction will protect floors, even in a steel warehousing environment. Excellent for forklift traffic. It doesn't get any tougher than that.
The diamond-top design offers a safe, comfortable walking surface, while the smooth back conforms to floor surface.
About Nyracord®
Nyracord® Rubber is a premium rubber material combined with sturdy fibre for consistent durability.