SymarŪ AV Mud Flaps
PDF Downloads:

Recycled rubber

Made in North America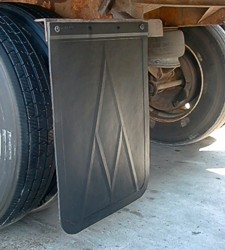 SymarŪ AV Mud Flaps carry with them a reputation of high quality at the right price. AV Flaps are fiber reinforced for superior durability.
About Symar®
Symar is engineered from recycled tires into fully cured masticated rubber, offering cost advantages and superior physical properties compared to virgin rubber products. Fibers are added during the manufacturing process to create a highly durable yet flexible and resilient product.