Poly Ultra-Rubber™
Anti-Spray/Anti-Sail Splash Guards
PDF Downloads:

Profile diagram showing thickness

Vertical grooves for spray control

Made in North America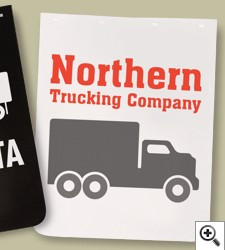 A lightweight, tough-duty, anti-spray / anti-sail mud flap with an economic price. Vertical grooves on the working surface of the flap channel spray back down to the road.
About Poly Ultra-Rubber™
Ultra-Rubber™ is an engineered poly blend, specifically formulated for outstanding toughness. Provides dependable performance, even in extreme temperatures.