Poly Ultra-Rubber™ Premium Splash Guards
PDF Downloads:

Profile diagram showing thickness

Made in North America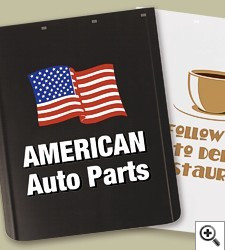 Advanced design enhances anti-spray performance in the toughest weather conditions. Solid outer rails offer support for true anti-sail properties.
Premium anti-spray surface
Thousands of projections along vertical channels direct road spray downward and promote the release of ice and snow.
About Poly Ultra-Rubber™
Ultra-Rubber™ is an engineered poly blend, specifically formulated for outstanding toughness. Provides dependable performance, even in extreme temperatures.